JAKCOM R4 Smart Ring
Instruction for Use

Click the above image to watch the instructions video
 Click to view JAKCOM CD Replicator
http://www.JAKCOM.com/ins/cd/cden.html
Product introduction
JAKCOM R4 is a multifunctional RFID finger ring,
The built-in IC and ID modules can take the place of Access card, Parking card, Membership card, Shopping card and other RFID cards;
The built-in NFC module can realize Virtual call, Scene notification, Business card sharing, Memo sharing and other featured cloud services.
Packing list

Specification parameters
Carrier frequency: 13.56MHz, 125kHz
RF distance: 1 ~ 3cm
IC module type: CUID
ID module type: T5577
NFC module type: Ntag213
Ring material: Ceramics
Protection grade: IP68
Operating temperature range: -50℃-80℃
Wearing schematic diagram
Triangular engraved surface is outward.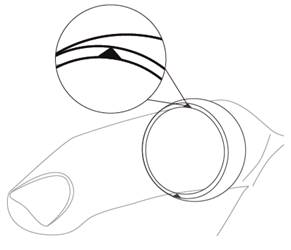 Structure and sensing range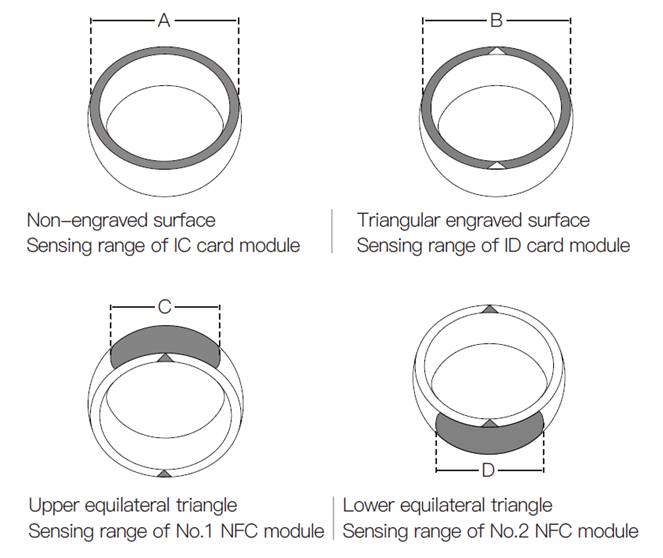 Module description
IC card module:
It is equivalent to a repeatable read-write IC card and supports the stimulation of M1 (Mifare1) IC cards of 13.56MHz.
ID card module:
It is equivalent to a repeatable read-write ID card and supports the stimulation of ID cards of 125kHz, like EM series card.
NFC module:
It can interact with all Android mobile phones that support the NFC function, as well as iPhones launched after September 2018, thereby realizing a number of featured NFC cloud services.
IC/ID card module using steps
1. Authorize or copy:
The read-write process is the same as ordinary cards.
Within the sensing range of the IC/ID module, it can be authorized or copied by the corresponding dedicated read-write device, It is recommended to use JAKCOM RFID Replicator for copying.

 Click to view JAKCOM CD Replicator
http://www.JAKCOM.com/ins/cd/cden.html
2. Examples of use:
The use process is the same as ordinary cards, and the IC/ID module should be close to the sensing range of the corresponding reading device;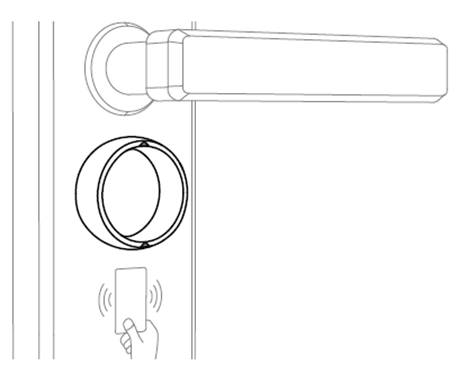 NFC function setting
1. Open the Facebook APP;
2. Search "JAKCOM.com" and follow this Page;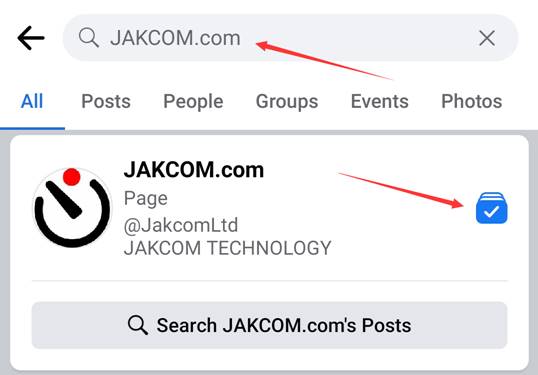 3. Enter the JAKCOM.com Page;
4. Click the "Sign Up" button;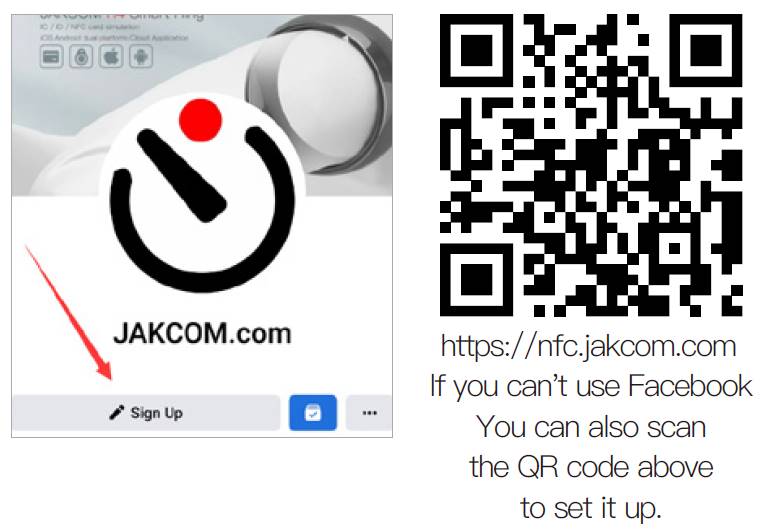 5. Click the "Add Device" button;

6. Input the activation code of back of the box;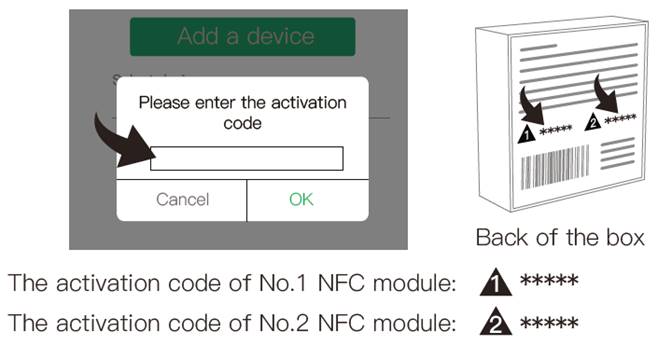 7. Click your device name in the list to enter function setting;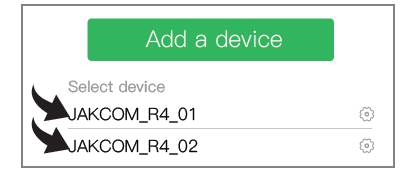 Different function services can be respectively set for these two NFC modules;
After a new function is set for corresponding module, the old functions will be automatically closed.
NFC function description
Social Sharing:  Quickly share your social account information to other phones; 
Personal Functions:  Quickly start each personal functions by Ring's NFC module; 
Wireless Disk:  Quickly share your files to other phones;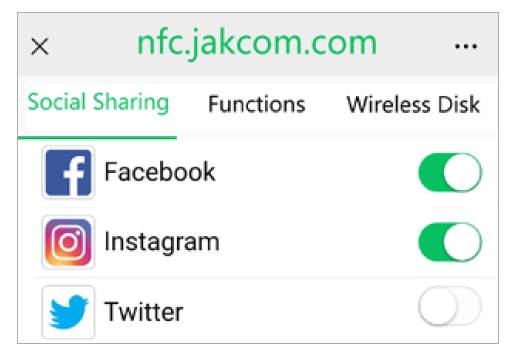 NFC function using steps
1. Android mobile users should turn on the NFC function before use;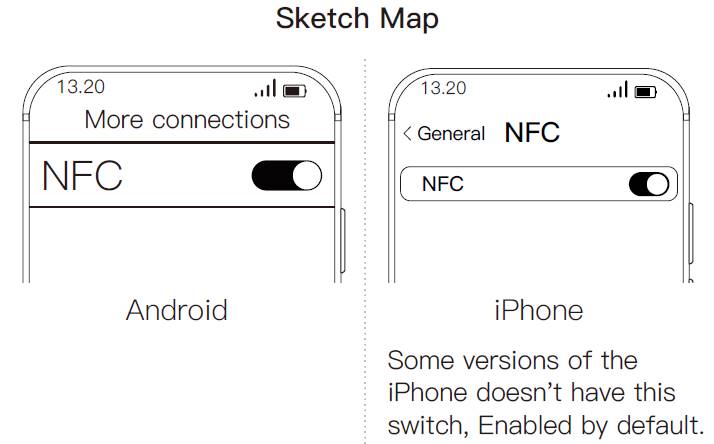 2. iPhone users should confirm the phone model before use.
Only those iPhones launched after September 2018 support NFC function, for example iPhone XR, iPhone XS, iPhone 11, iPhone12, iPhone13, etc.;
3. Confirm the position of NFC induction area on the phone;
In general, the NFC induction area is located in the non-metallic area on the back of cellphone;

Tips: Some phone shells may affect NFC signal.
If your phone fails to read, please remove the shell and try again;
Most mobile phones need to unlock the screen to use NFC function.
4. Use NFC module to touch the NFC sensing area of cellphone;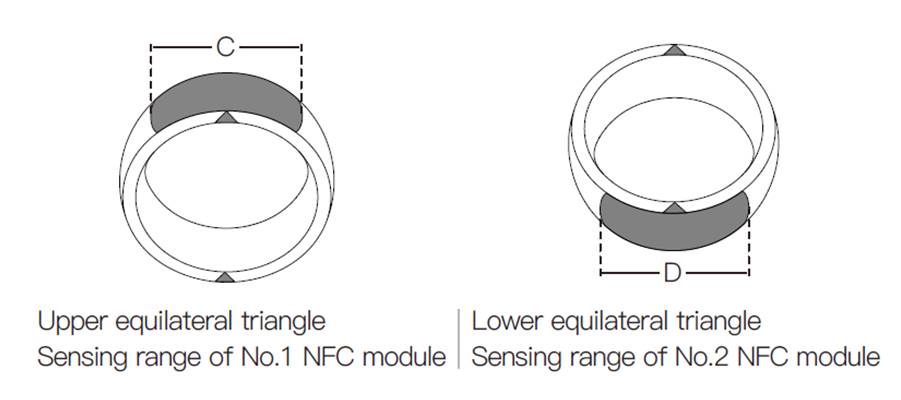 5. When the phone is reading NFC module, if it is prompted to select the default APP to open, please select "Web Browser".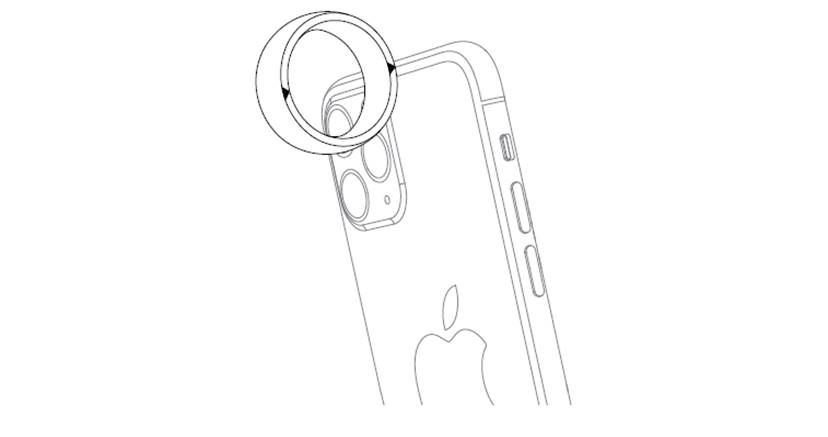 FAQ
Q: If the NFC module is triggered, and the page opened is not a web page;
A: Please turn off the NFC function of other APPs, and select web browser to be the default application of NFC tag.
Q: IC/ID module induction is not sensitive;
A: You can try to wear the corresponding IC/ID module outwards, and bend the second knuckle to make it parallel to the card reader, so as to minimize the distance between them.

Q: How to match the NFC key of Car?
A: If your car supports NFC card keys, please according to instructions of your car's system to add any NFC module of R4 ring as a new card key.
Notes
1. Do not use any NFC software to edit NFC module of ring. Unauthorized editing of the NFC module data will lose all functions of R4 smart ring and the warranty service;
2. In case of non-artificial fault in normal use, one-year free warranty service for the host is provided;
3. This product is made of ceramics and has good scratch-resistance, but it cannot bear violent collision or drop. Please be careful in use;
4. This instruction book belongs to volume prints, so real-time updates are not available. If the contents above can't provide help for your usage, please use the link (http://ins.JAKCOM.com) to check the latest using instructions and FAQs, or contact our product services. We will provide answers or solutions as soon as possible.
Contact details
a) Website: Http://www.JAKCOM.com
b) Email: service@JAKCOM.com
c) Service Phone: +86 400 806 7311, +86 0351-4383818
d) Service time: 9 am – 9 pm GMT+8
e) Address: 1-102, No. 26, Shuangta East Street, Yingze District, Taiyuan City, Shanxi Province, China
f) Contact: JAKCOM Technology
NFC Personal Function List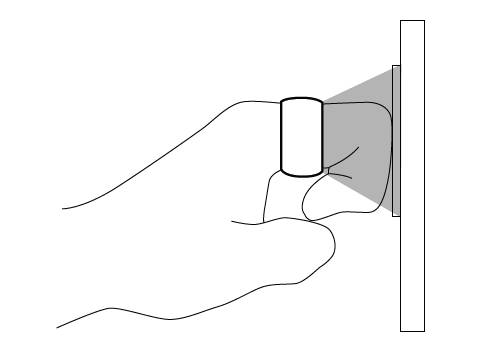 NFC Share Function List